Sailing Yachts
Nautilus takes pride in its quality listing. No matter your budget, you should be able to find the boat that is right for you. Every boat listed with us has been checked by our crew of shipwrights, marine mechanics and riggers. Although we do recommend buyers commission an independent surveyor, we make it a point to know as much as possible about the boats we are putting on the market.
Nautilus Yacht Management: the best place to sell your boat… or to buy the boat of your dreams.
For buyers: We will take as much time as you wish to guide you through the various and necessary steps of boat-buying. Our aim at Nautilus is not to just sell boats, it is to make sure that each person who buys or sells a boat with us becomes 'a part of the family'. To achieve this we strive to find the perfect balance between satisfied sellers and happy buyers (and vice-versa!).
For sellers: we will help you get your boat to get the attention she deserves, not just by advertising her over more platforms than any other brokers in the area, but also by giving you a few tips on how to make your boat a bit more competitive on the market-place.

Sail Boats
Well built and equipped serious blue-water cruiser. Needs outside detailing, but inside and machinery is perfect. Price to sell fast as owner has had a change of circumstances. Be quick! A yacht of this size and capabilities, set up for live-aboard and long range cruising is rare to come at this price.
Read More >>
As elegant as she is fast! The Ringle 39 resurrects the fusion of craftsmanship, materials and nautical prowess that made the yachts of the 1920′s and 30′s such fine vessels.
Read More >>
One owner. Never chartered. Purchased new and equipped for world cruising. Sailed from France to New Caledonia, where the boat is presentely located. Very good presentation. Kept constantly upgraded. The boat was stored in dry storage for 4 months each year when cruising the low latitudes.
Read More >>
From the Stable of the legendary Yacht Designer Dick Carter comes "VERITAS " a Carter 30 . In very good condition and ready to sail anywhere . These yachts were built tough and seaworthy and will handle any conditions thrown at them yet at the same time returning a very respectable speed. The generous 10ft beam affords a roomy saloon and functional galley. There is a forepeak double and 3 single berths alternatively the dinette folds into a large double. An enclosed toilet and basin with hot shower allows one to remain civilized at all times. In the Galley is hot and cold pressure water and a 2 burner Rinnai gas stove with oven and a large Ice chest with plenty of storage and bench space , this is not camping . On deck all lines come aft to the cockpit allowing easy single handing with the large primary winches in easy reach of the helmsman . The high aspect fully battened North Main and well cut Head sails make for fast close winded sailing. Rig replaced 2008 New Head Sail Furler 2012 . The wide side decks and ample fore-deck with a well protected cockpit makes for security at sea. All this in 30ft adds up to a budget blue water cruiser. Call Rod at Nautilus Yacht Management 0413467264
Read More >>
Absolutely beautiful yacht. Owners have been travelling and living on board for several years and aer keeping her in immaculate condition. Strong, capable and designed for safe ocean voyaging. Affordable price and ready to go now.
Read More >>
HUGE PRICE REDUCTION. OWNERS MUST SELL FAST AS CRUISE IS OVER AND KIDS MUST GET BACK TO SCHOOL! YOUR CHANCE Superb condition and extensively equipped to continue blue-water cruising in ultimate safety and comfort. Noce Sei is the ultimate passage-maker, averaging 200nm per day. Thorough refit - including mast out- new rig- new generator -engine overhaul - new autopilot - hull paint - water maker etc etc
Read More >>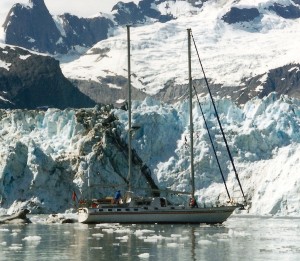 ONE OWNER- IMMENSELY STRONG AND SEAWORTHY OCEAN VOYAGER EXTENSIVELY RE-FITTED IN 2009
Read More >>
Extraordinary yacht, designed and built by the two of the world's finest, and presented as beautifully as one would expect for yacht of this pedigree. This is your chance to own a piece of Australia's shipbuilding history. Be pepared to fall in love.
Read More >>
Awarded Most Popular Getaway by Airbnb and featured on Channel 7's Sydney Weekender. This axtremely successful charter business operating in Beautiful Pittwater is now for sale. Price includes two luxury yachts in perfect condition and forwrad bookings for the season. The only business of this kind in beautiful Pittwater! Take advantage of this unique opportunity for a lucrative, and fulfilling sea change!
Read More >>
Well established Skippered Charter Business For Sale in Sydney harbor! Ready to step on and continue operations. The business includes an immaculate Beneteau Oceanis 40, as well as ongoing bookings for 2016-2017. Mooring, license, data, EVERYTHING is included.
Read More >>