Sailing Yachts
Nautilus takes pride in its quality listing. No matter your budget, you should be able to find the boat that is right for you. Every boat listed with us has been checked by our crew of shipwrights, marine mechanics and riggers. Although we do recommend buyers commission an independent surveyor, we make it a point to know as much as possible about the boats we are putting on the market.
Nautilus Yacht Management: the best place to sell your boat… or to buy the boat of your dreams.
For buyers: We will take as much time as you wish to guide you through the various and necessary steps of boat-buying. Our aim at Nautilus is not to just sell boats, it is to make sure that each person who buys or sells a boat with us becomes 'a part of the family'. To achieve this we strive to find the perfect balance between satisfied sellers and happy buyers (and vice-versa!).
For sellers: we will help you get your boat to get the attention she deserves, not just by advertising her over more platforms than any other brokers in the area, but also by giving you a few tips on how to make your boat a bit more competitive on the market-place.

Sail Boats
Fully re-equipped for Pacific cruise in 2012-2013. Ready to keep travelling. Owners will deliver to Australia and help with import process.
Read More >>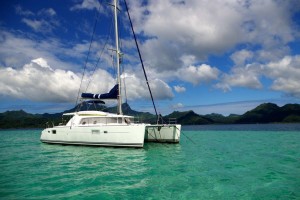 Fully equipped for world cruising. Re-fit and upgrade 2012-2013. Owners will delivery anywhere wetbound from Tahiti. We will arrange for import to Australia free of charge! Rare example of an immaculate, never chartered, two owners only Lagoon 440. Be quick! This one will not last.
Read More >>
Another immaculate yacht from our multihull selection. Full re-rig 2013. Fully re-spray 2014, and deck re-painted 2015. Antifouled and engine full service December 2015. Just returned from 5 month cruise up and down the Australian coast and ready to go again. Fast and comfortable. Inspection will not disappoint!
Read More >>
Built in 2007 for extreme condition cruising. Presenting almost 'as new'. An amazing little ship capable of going anywhere. Traditional lines but recent professional built. All top range modern equipment.
Read More >>
Immaculate. 2 owners. Never chartered.
Read More >>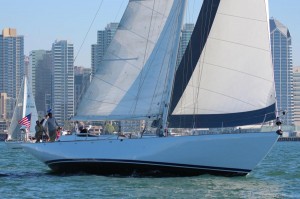 Immaculate. Full refit 2008 - 2015. US$1 Million spent since 2008. Sailed around the world for past 2 years and ready to go again. Presently in Whangarei, New Zealand
Read More >>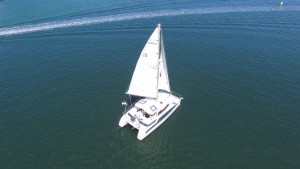 Immaculate catamaran ready to enjoy now. Proven ocean cruising qualities and comfortable design. Priced to sell fast. Fully imported.
Read More >>
World famous ocean voyager. Needs TLC but fitted with brand new engine. Price deliberately low to sell fast and reflect her condition.
Read More >>
4 cabins version with 4 ensuites. Huge re-fit and 8 year check carried out in preparation for her cruise through the Pacific. Ready to keep cruising with everything you need for 12 people.
Read More >>
A remarkable little ship built built and equipped for the Northweat Passage and safe cruising in all condition. Amazing layout and comfort. Ready to sail on.
Read More >>